Taking place in Tolmin (Slovenia) from 5 to 8 August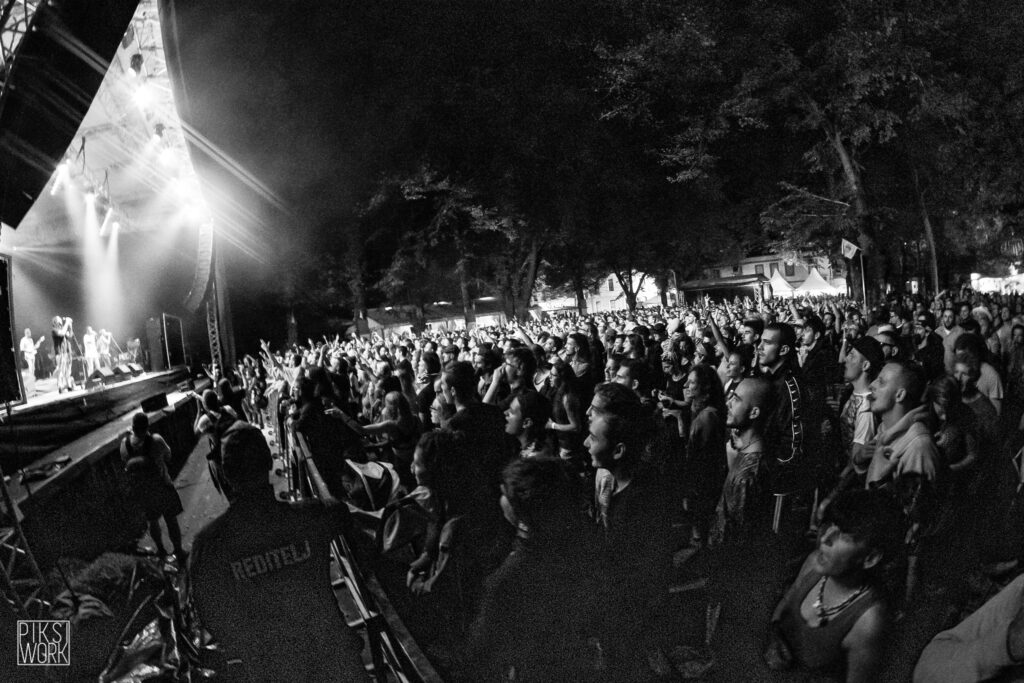 Foto: Črt Piksi
Everything is ready for the ninth edition of the OverJam International Reggae Festival to be held in Tolmin (Slovenia) from 5 to 8 August 2021. Three days of programming with concerts, sound system and numerous daytime activities.
On the first evening at the main, Maver Stage, you'll find Dub FX, Jah Mason, Jamaram meets Jahcoustix, Hi-Shine Ladies Reggae Band and Smetnaki. The second evening will be the turn of Anthony B, Africa Unite, Downbeat Syndicate, Rekall and Raggalution. Saturday night is the grand finale with Gentleman, Raymond Wright and Piero Dread, Tadiman, and Red Five Point Star. It also hosts the special Ital in Action show featuring Forelock, Attila, The Living Harmonies, Quartiere Coffee, Shak Manaly, Tizla, Puppa Giallo, Ashraff 30, Galup and Dejah.
The Dancehall Area will feel the presence of sounds such as Northern Lights and Dancehall Paradise. Meanwhile, the area dedicated to dub music on the beach, coordinated by Warrior Charge Sound System, will host sounds, selectors and artists such as Asher Selector, Roots In Session, Dubtafari, Haris Pilton, Freedom Fighters and many others.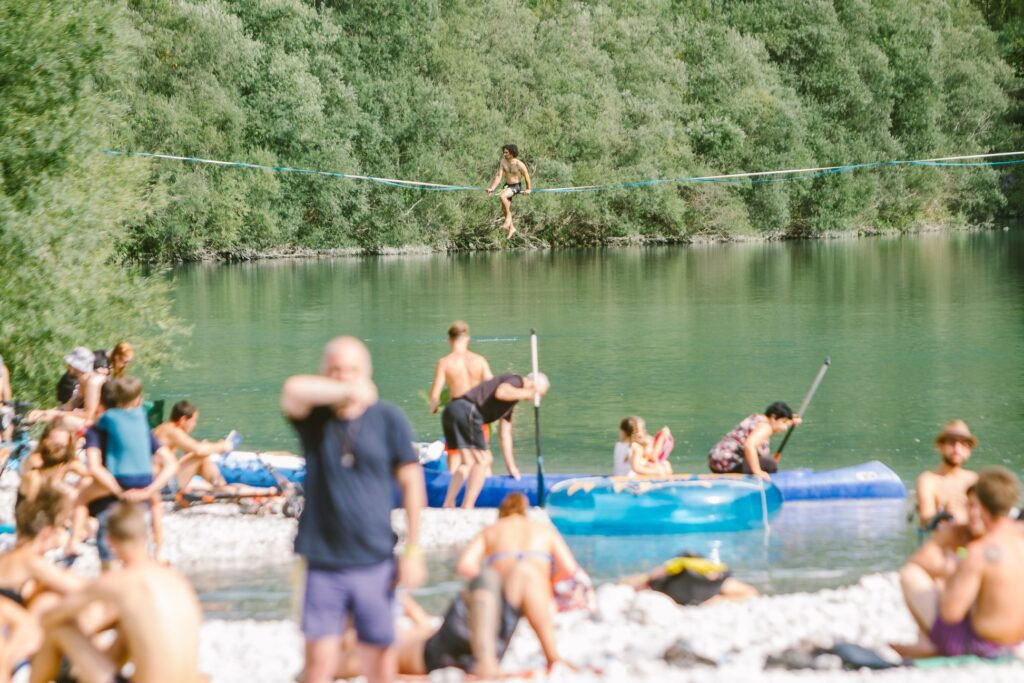 Foto: Domen Hrovatin
During the day you can relax on the beautiful river beach, with the usual creative and sports workshops and a space dedicated to children, OverJam4Kidz, with activities in different languages. The afternoon sessions of the OverJam University, taking place in the new Conscious Area have also been confirmed: hosted by Ellen Köhlings and Pete Lilly, editors of the famous German Riddim Magazine. They will converse with Jah Mason on the 5th, Anthony B on 6th and Northern Lights on 7th August. Completing the festival area is the OverJam Marketplace and food and drinks stands to suit all palates.
Tickets are currently on sale at the official website of the festival overjamfestival.com, on Eventim and at Petrol stations in Slovenia, priced at € 135 for the entire event or € 49 for a single day. It will also be possible to purchase at the entrance of the festival at the same price. Children up to 12 years of age and those accompanying disabled people with a certificate, can enter for free. The tickets price includes access to the campsite and numerous services.
In order to enter Slovenia and access the festival the RVT condition is required, demonstrating that you have been vaccinated or recovered from Covid 19 or have the results of a negative swab taken no more than 48 hours before. In order to stay at the festival for its entire duration, it will be necessary to repeat the swab. To facilitate assistants who may need them, a team of independent paramedics working with the organization of the festival will be available at the entrance to give swabs. Only children under 15 years old don't require testing. Should the indications of the Slovenian government change, it will be the organizers' concern to announce this on the official website and related social accounts.
For more information, visit: overjamfestival.com.