KONESKI – JUDGMENT DAY LP // MSRLP001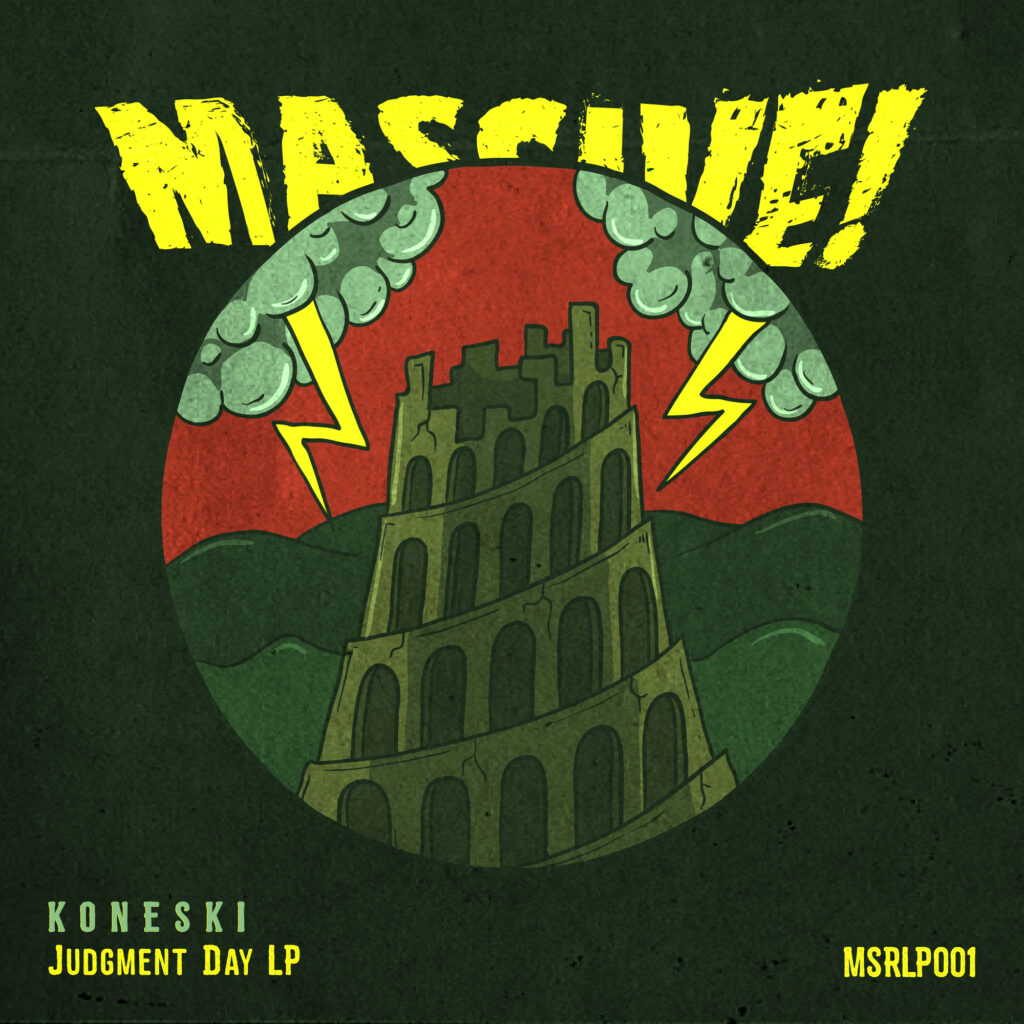 Yet once again Massive! Sound records turn towards Koneski for their new release, and rightfully so. Young producer and selector from Slovenia is regularly showcasing his talent for Massive! label and every release turns out better and better. It seems like they are growing together and hopefully, we will see lots of releases in the future. After "Story of Dying Sun", "Pain Elemental", "Murda" this is the 4th release together for Massive! and Koneski.
Looking at the release as a whole, we can say this spiritually inspired product is a stepper release. A style Koneski has been experimenting with for some time now, yet this is his first official release as such. In his signature dark-colored shade of music, Koneski sends us on a path of biblical adventure. One song that stands out the whole story is No 2 – Bayu Bayu. Song inspired by traditional Russian lullaby, that gives us a moment to relax and prepare for the sequel of the release. Also, we can notice, the producer combined his production with a gruff voice of legendary deejay and producer Prince Far I, attempts of what we could see, or better said, heard from him in his past productions.
Judgment Day LP serves us with 8 songs that will really test your speakers and it only confirms the philosophy (moto if you prefer) the Massive! crew is growing in their hearts – Sound System is the only good system.
Their music shows how deeply they are intertwined with the mighty Boris Sound System. You can get the genuine feeling of how everything is subordinate to this symbiosis. So to feel that fat subs and hear all the frequencies produced by Koneski, we recommend you seize the 1st possible opportunity and listen to a release on one of the parties under Massive! organization. Preferably right in front of the beast built by Boris Petovar – after whom a Boris Sound System holds a name.