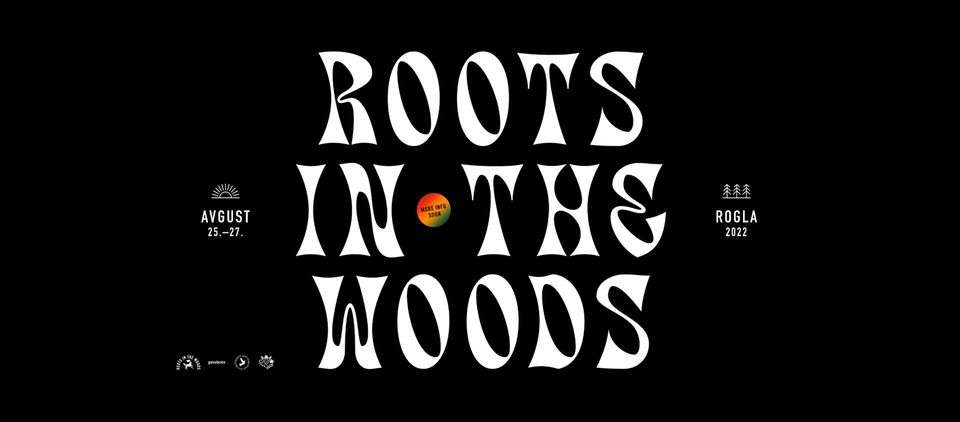 ROOTS IN THE WOODS 2022
ROOTS IN THE WOODS 2022 – med krošnjami in koreninami
Letošnja – že četrta – edicija festivala Roots in the Woods bo posebna, kajti letos se koroške korenine (ki slišijo na imena Peace Messenjah, Gonobeats in Three Kings) širijo, prepletajo in povezujejo za skupno dobro.
Naše poslanstvo je tudi letos spodbujati odmik od vsakdanjega vrveža v naravo, ki je dar, ki ga je nemogoče nadomestiti, zato se bomo letos zakoreninili med pohorskimi krošnjami in planjavami!
Z vrnitvijo k našim "koreninam" bomo negovali spoštljiv odnos do narave, zato bo festival potekal v "zmanjškarskem" (zero waste) duhu.
V treh festivalskih dneh se bo na dveh odrih zbrstilo preko 20 domačih in tujih izvajalcev, za popoln festivalski razcvet pa bo poskrbel pester nabor spremljajočih aktivnosti.
L I N E U P :
REGGAE // DUB
DUBSTEP // DRUM AND BASS
AKTIVNOSTI
– plesne & cirkuške delavnice
– bobnarski krog
– delavnice joge in meditacije
– slackline
– animacije za otroke
– poslikave obraza
& many more!!
Vstopnice bodo na voljo od 13. maja.
Se vidimo med krošnjami in koreninami!
ROOTS IN THE WOODS 2022 –
between the canopy and the roots
This year's fourth edition of the Roots in the Woods festival will be special, as this year's Carinthian roots (that go by the names Peace Messenjah, Gonobeats and Three Kings) are spreading, intertwining and connecting for the common good.
Our mission this year is to encourage a departure from the daily hustle and bustle of nature, a gift that is impossible to replace, so this year we will take root among the Pohorje canopy and plains!
By returning to our "roots", we will cultivate a respectful attitude towards nature, so the festival will be held in a "zero waste" spirit.
During the three days of the festival, over 20 domestic and foreign performers will perform on two stages, and for a full festival flourishing, there will be a diverse range of accompanying activities.
L I N E U P :
REGGAE // DUB
– Yaksha Sounds
– Mexican Stepper
– Dr. Obi & Anja G.
– Jahmessenjah Sound
– Jamcoast
– Tmintafari
– Don Oscar
– Three Kings
– Rasga
– Peace Messenjah
DUBSTEP // DRUM AND BASS
– lowcase
– Rotkart
– Bushee
– DJ 4
– Kian
– Ali
– Hose
– Schamrollz
and more TBA!
ACTIVITIES
– dance & circus workshops
– drum circle
– yoga and meditation workshops
– slackline
– animations for children
– face painting
& many more !!
Tickets are available from May 13th.
See you between the canopy and the roots!