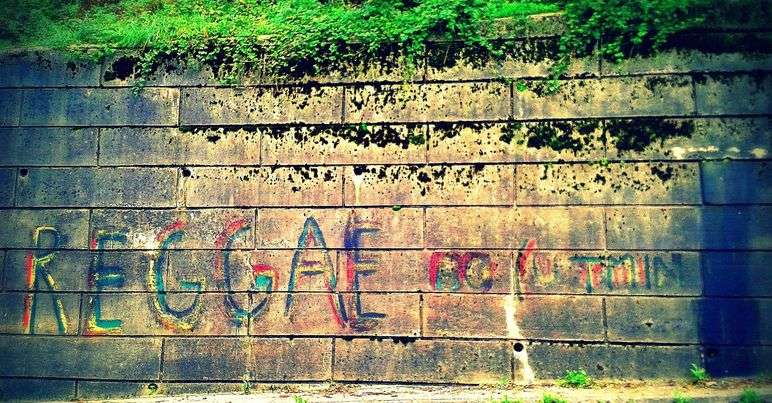 Reggae BO u Tminu [vol. 3]: TminTafari meets Roots in the woods
Dobra novica za vse ljubitelje jamajških ritmov! Reggae BO u Tminu!
 Center MINK TOLMIN
 sobota, 25. 3. 2023, 21.00
Striktno pozitivne vibracije bodo širili:
3 KINGS SOUNDSTATION je prvi reggae party organiziral v Zrečah leta 2004. Zaradi velike želje po lastnemu zvočnemu sistemu, je leta 2007 nabavil prve kište, jih vozil po vseh okoliških krajih in vrtel reggae. 
 Skozi leta je sodeloval pri organizaciji raznih koncertov, na katerih so med drugimi nastopili tudi 𝓜𝓪𝓬𝓴𝓪 𝓑, 𝓓𝓾𝓫𝓲𝓪𝓷𝓼, 𝓙𝓪𝓱 𝓕𝓻𝓮𝓮 𝓲𝓷 𝓓𝓮𝓵 𝓐𝓻𝓷𝓸 𝓑𝓪𝓷𝓭. Še vedno je zvest sound system kulturi in z vibracijo basa briše zlobne sile sveta. 
PEACE MESSENJAH SOUND SYSTEM je plod Reggaeneration sounda, ki deluje od leta 2008. Njuno ozvočenje je začelo nastajati leta 2018, ko sta selektorja Cool Jah in Dub Spencer kupila svoje prve super scoope. Od takrat redno organizirata dogodke v svojem "mestu Glasnika miru" Slovenj Gradec. 
Sta ustanovitelja soundsystem festivala Roots in the Woods, ki bo letos potekal že peto leto in bo v naše kraje pripeljal umetnike z vsega sveta. Sta zbiratelja, selektorja in ljubitelja roots glasbe in če bi jih morali opisati s tremi besedami, bi to zagotovo bile Roots Rock Reggae. 
TMINTAFARI SOUND so se leta 2012 povezali z namenom širjenja sporočila in kulture Reggae glasbe ter jo približati vsem generacijam. V domačem Tolminu so glavni organizatorji reggae večerov, med drugim je za njimi 5 uspešnih izvedb dogodka KTŠ meets Overjam, že od prve edicije največjega reggae festivala pri nas (Overjam) pa tam redno nastopajo. 
S ponosom so zastopali reggae barve na festivalih Roots in the Woods, Jungle Flash in Natural Bass ter gostovali že skoraj na vseh koncih Slovenije od obale (Pub33, UPInde, Plaža Študent,…) preko Nove Gorice (Mostovna), Kranja (TrainStation), Cerknega (CMAK), Krškega, Ljubljane (DubLab @ Ch0, Jalla Jalla, K4, Centralna postaja), Borovnice (Spomladastafari), Štanjela, Slovenj Gradca in Ajdovščine do gorskih višav na Selli Nevei. 
Dejavni so tudi na spletu, kjer v oddajah JahTube predvsem z vinilk prenašajo pozitivno energijo in vibracije po svetu. V njihovi glasbeni zbirki prevladuje Roots Reggae, New Reggae, Rocksteady, Dub, Raggamuffin in Dancehall zvrst glasbe. 
Prispevek: 3€