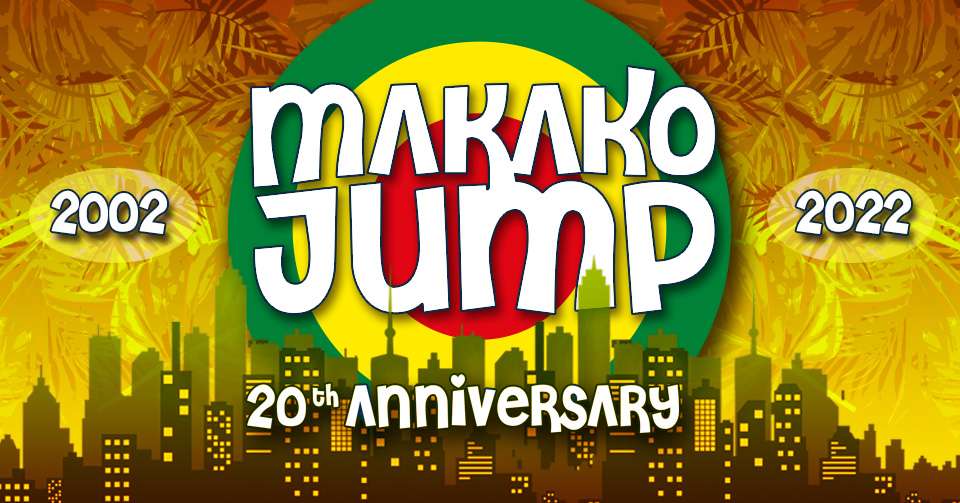 MAKAKO JUMP – Live – Nova Gorica (SLO) – Free Entry
MAKAKO JUMP are back !!
2022 is the 20th Anniversary of the power ska-reggae band from Trieste, so let's celebrate with the reunion of the full band!
=======================
MAKAKO JUMP – 20 YEARS OF SKA and REGGAE!
The historic band from Trieste (Italy) gathers in 2022 for a commemorative tour 20 years after the first concert, in original line-up and with several guests, followed by a very welcome surprise scheduled for next Autumn.
From 2002 to 2014 Makako Jump crossed and dissected every nuance of upbeat music by playing more than 600 concerts, from Sicily to the Baltic Sea, with participation in the main European festivals among which the names of Sziget Festival, Rototom Sunsplash, Overjam, Soča Riversplash, Fête de la Musique of Berlin, Seasplash, without forgetting the important finals of the International Workers Day Concert of Rome and the national "Tim Tour" in 2004.
This is their rich recording career:
2004: the first EP MAKAKO JUMP (EBS) is released, produced by Edi Meola, it is the cradle of the single MARI-O, a song that wins the natioanl "Tim Tour", stage of Catanzaro, the same year.
2006: the first LP, MI QUESO ES TU QUESO (Lengi-Eliusion), is released, a ska-reggae album that highlights the ironic nature of the first Makako Jump. Among the numerous guests on the record, the names of Cristiano Verdardo and Furio of Pitura Freska stand out together with Leo Di Angilla, still Jovanotti's band member.
2008: the album LASCIATE LA MANCIA AL PORTAPIZZE (Maninalto!) Winks at pop and new roots, the result of the artistic, compositional and arranging growth that took place thanks to numerous dates throughout Europe and the contribution of a powerful and compact horn section. Prestigious collaborations with national artists embellish this splendid production with new colors, Faso (Elio & Le Storie Tese), Bunna, Madaski and Papanico from Africa Unite, Skandi and Dava from Vallanzaska and again Cristiano Verardo, artistic producer of the project.
At the end of 2008: the main vocalist LorE decides to leave the band but the desire to make music and experiment does not end. The band continues to work in their studios and 2 EPs are produced autonomously symbolizing their artistic transition: BIGLIE SPAZIALI (2010) and LIVE IN RADIO KOPER (2011).
2012: MUNCHIES is released, the album of renewal, which ten years later represents a complete and unconventional musical project. Analog mixes with electronic in a perfect alchemy of sounds and colors, thanks also to the skillful hand of sound engineer Nicola Ardessi. The 15 songs of MUNCHIES are a balanced mix of new reggae, dub, rock, soul, balkan, enriched by the brilliant voices of their new performers: Dr. D, Mr. Happy (Human BeatBox) and the special guest Tadiman from nearby Slovenia. In the same year the collection of the first 10 years of activity will be released which also includes some unpublished ones.