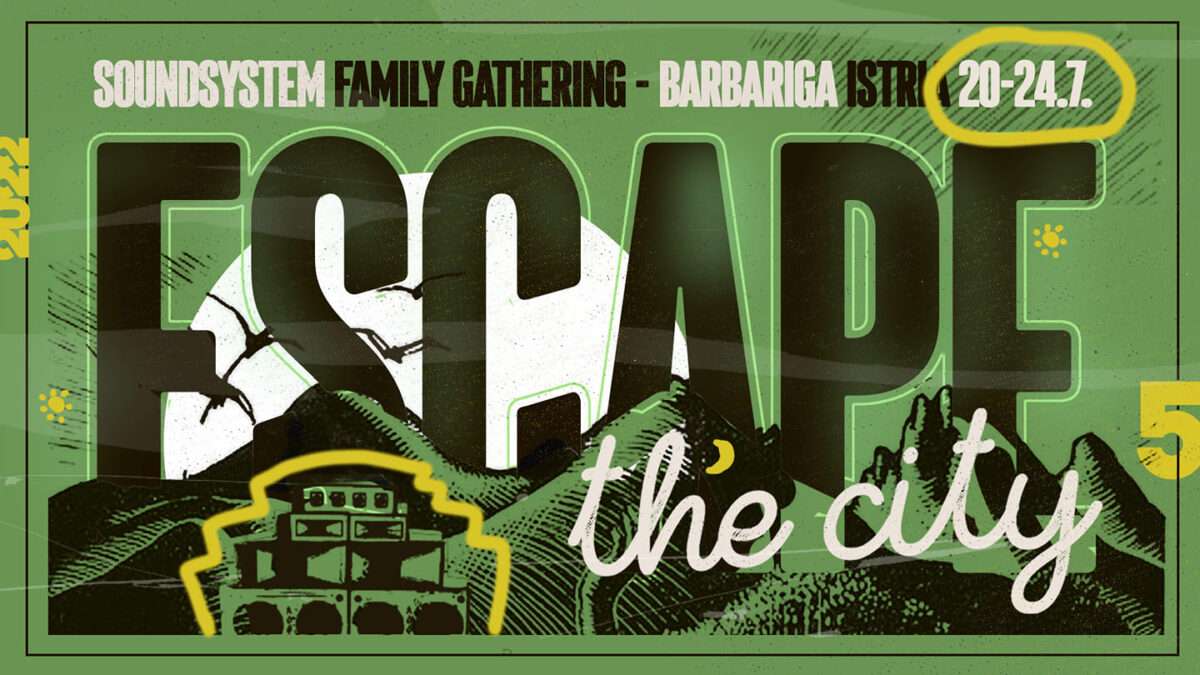 Escape the city Festival 2022
Dearly beloved ETC family, listen up! 
We are grateful and extremely excited for the opportunity to announce and invite you to join us in our 5th edition jubilee – Escape the city Festival 2022!
The ETC gathering will once again take place in the picturesque surroundings of the lovely Barbariga seashores from 20th until 24th June 2022.
Reaching out to all sound system culture and reggae music enthusiasts, dub addicts, peculiar artform admirers, circus vibe lovers, and all others willing to escape from their cities, dance all their troubles away and enjoy those positive bass vibrations for at least a few sunny days.
In our previous, "pandemic edition", we managed to organize a sold-out festival and we are aiming to adopt some exciting new features and raise the standard of the existing ones.
ETC crew believes that in these few days at the beach, together we can all glimpse at different ways of trodding on through our daily lives, but here in a more conscious, peaceful, natural, loud, and most of all, fun way.
Detailed information regarding the crowdfunding campaign, artists, and other content that we have prepared is coming soon through all possible communication channels, follow us up and tell a friend!