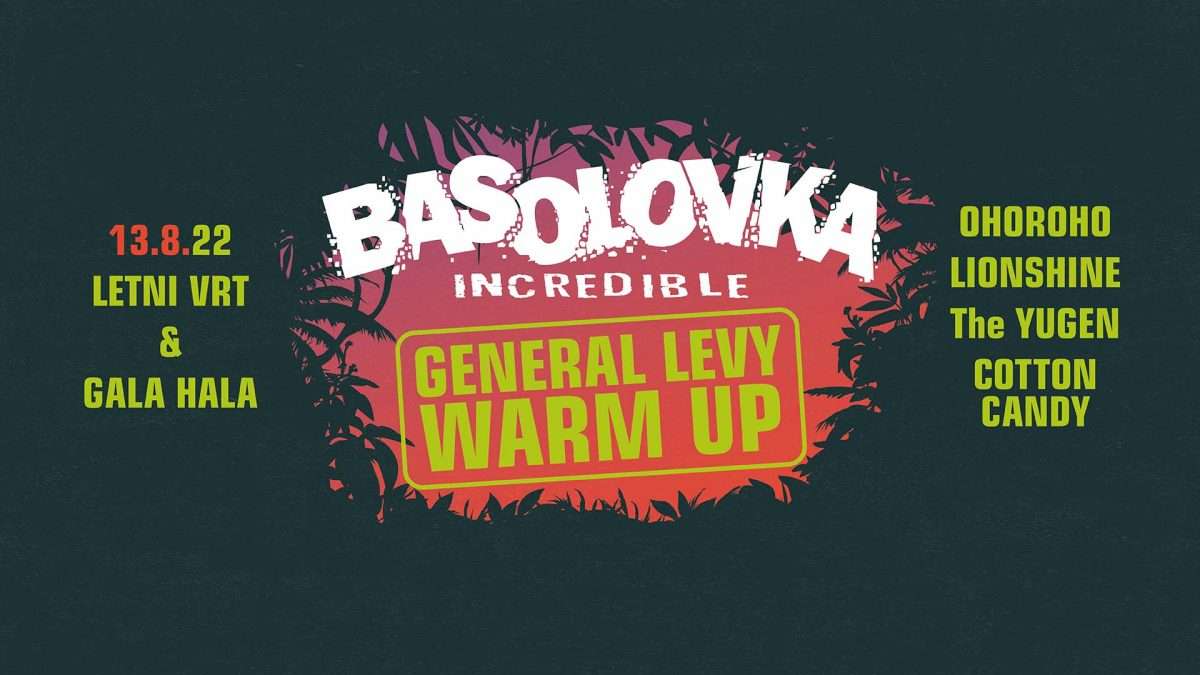 BASOLOVKA INCREDIBLE – GENERAL LEVY WARM UP
Ljubljana se pripravlja na prvi obisk velikana UK jungle scene, ki ga dobro poznamo pod imenom General Levy. Zato bodo domači selektorji in DJ-i pripravili teren z reggae, jungle in dnb požigalkami. Na Letnem vrtu se bomo pozibavali bolj na reggae in old school jungle, medtem ko bo v klubu poskrbljeno za pravo plesno rajanje do jutranjih ur.
Z vami bo veteran Ohoroho, originalni kolektor – selektor, ki bo s svojimi vinili poskrbel za reggae vajb na Letnem vrtu, kjer se mu bodo pridružili tudi LionShine in The Yugen v B2B izvedbi.
Jungle in dnb base pa bodo v dvorani lovili v prvi vrsti LionShine s svojo ojačano selekcijo, The Yugen s prav tako nabritimi kanoni, zavitimi v jungle vajb, širšemu Basolovkinemu občinstvu pa se bo prvič na eventu predstavila tudi nadobudna Cotton Candy, ki bo poskrbela za češnjico na vrhu torte.
Music policy: reggae/jungle/dnb
Vstopnina: 5 € do 23h, 7 € kasneje
*V primeru slabega vremena bo prireditev potekala v dvorani