MR CLASSIC je najnovejši album Josepha Cottona v sodelovanju s producentom Harisom Piltonom.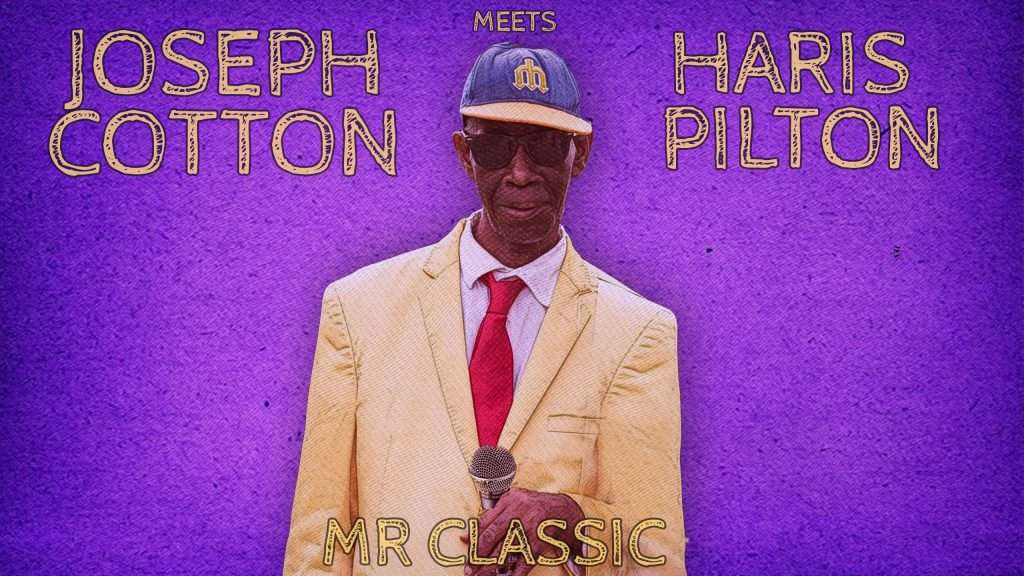 Legenda Joseph Cotton alias Jah Walton (rojen kot Silbert Walton, 1957, St. Ann, Jamajka) je reggae deejay in pevec, aktiven od sredine 1970-ih. Svojo prvo pesem z naslovom "Gourmandizer" je posnel z Joejem Gibbsom leta 1976 pod imenom Jah Walton. Nato se je preselil k Harryju Mudieju, lastniku založbe Moodisc, kjer je posnel priljubljene skladbe, kot sta "Stay A Yard And Praise God" in "Touch Her Where She Wants It Most" (naslovna skladba z njegovega prvenca).
Sredi osemdesetih je začel snemati pod imenom Joseph Cotton in takoj požel uspeh. Z »No Touch The Style« je dosegel 1. mesto na britanski lestvici, kar je pripeljalo do televizijskega nastopa v Club Mixprogramme na Channel 4 leta 1987. Sledilo je še več uspešnic reggae lestvice v obliki »Things Running Slow«, »Pat Ha Fe«. Cook«, »Tutoring«, »Judge Cotton« in »What Is This«.
Cotton je nadaljeval z nastopi in snemanjem v devetdesetih, dvajsetih letih in danes. Zdaj živi v Franciji, kjer nastopa na prizoriščih po vsej državi in ​​drugod po Evropi, tako solo kot v sodelovanju z drugimi reggae izvajalci.
Smo pa pred časom z Joseph Cottonom posneli tudi intervju, kjer je bil del pogovora tudi Haris Pilton: