ZA KONEC NAJSLAJŠE? – ZADNJI REGGAE FESTIVAL POLETJA 2022 V SLOVENIJI
LETOŠNJA ČETRTA EDICIJA ROOTS IN THE WOODS FESTIVALA PRVIČ V RAZŠIRJENI OBLIKI – »ROOTS ARE SPREADING!«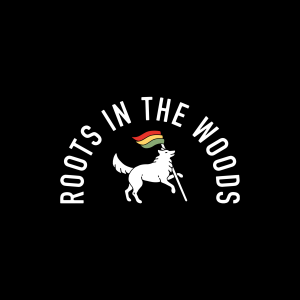 Roots in the Woods festival poteka že četrto leto, letos pod okriljem organizacije KUD Roots Promotions s sodelovanjem MKUD Kladivo 11 Zreče z veliko željo po podpiranju in širjenju reggae in »sound system« kulture v Sloveniji, še posebej ker tovrstni večdnevni dogodki pri nas niso zelo pogosti. Začetna tri leta je festival zibal okolico na manjši lokaciji v Radušah, organizatorji pa si že od vedno želijo ustvariti širši prostor v Sloveniji, v katerem se bodo lahko udejanjali tako domači kot tuji glasbeni izvajalci in seveda naši ljubi zvočni sistemi – in letos jim bo to uspelo! Vabljeni čez slab mesec 25.–28. avgusta na Roots in the Woods festival 2022!
NASTOPAJOČI
V treh festivalskih dneh se bo na dveh odrih preko treh zvočnih sistemov zvrstilo čez 40 domačih in tujih glasbenih izvajalcev!
Za ozvočenje bodo poskrbeli:
Jamcoast SOUND SYSTEM (SI),
Three Kings SOUND STATION (SI) in
Peace Messenjah SOUND SYSTEM (SI).
PRIZORIŠČE FESTIVALA
Festival se bo odvil na lokaciji Trije Kralji nad Slovensko Bistrico, kjer se je pred leti zgodil prvi reggae festival na Štajerskem »Samoreggaestan«. Lokacija se nahaja v objemu pohorskih gozdov z najlepšim razgledom iz Pohorja.
Prizorišče festivala se nahaja v neposredni bližini RTC Jakec TRIJE KRALJI »Na najlepši strani Pohorja«, kjer si lahko uredite namestitev (sicer bo na festivalu kampiranje omogočeno in brezplačno!) in se odpravite na različne zunanje in notranje aktivnosti:
pohodništvo: 15 različnih pohodniških poti,
bowling: 4 vrhunsko opremljene bowling steze,
wellness: zeliščna, turška, finska in infrardeča savna, knajpanje za noge ter spa;
kolesarjenje: 15 različnih kolesarskih poti;
kulinarika.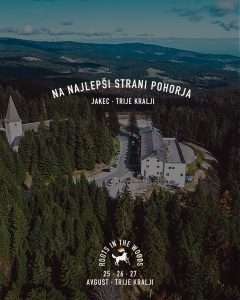 DNEVNE AKTIVNOSTI
Poleg glasbenega programa bodo na festivalu ponujene tudi različne dnevne aktivnosti:
»slackline«,
plesne (dancehall delavnica) in cirkuške delavnice,
delavnice joge in meditacije (delavnica nežnega dotika),
bobnarski krog,
animacije za otroke,
poslikave telesa in DIY izdelovanje unikatnih oblačil
in mnoge druge …
VSTOPNICE
Trenutno so na voljo vstopnice v višini 50 €, po razprodaji bodo predprodajne vstopnice znašale 60 € in na koncu 80 €. Dnevna festivalska vstopnica znaša 20 €. Po akcijski ceni pa lahko dobite 6 + 1 gratis vstopnice za 300 €.
Vstopnice kupite na spletni strani: https://bit.ly/3Oa8D85
Vse potrebne informacije najdete na: