Christos DC predstavlja svoj šesti album – Crisis 2.0, ki je izšel pri njegovi lastni založbi Honest Music. Delo, ki močno zasije na nebu ameriške roots reggae scene in prinaša še en odmerek globokih opazovanj. Sporočilo, ki bi ga lahko označili kot preroško navdušuje s solidnim zvokom in čvrstim basom. Da bi nam le olajšalo obvladovanje kriznih časov.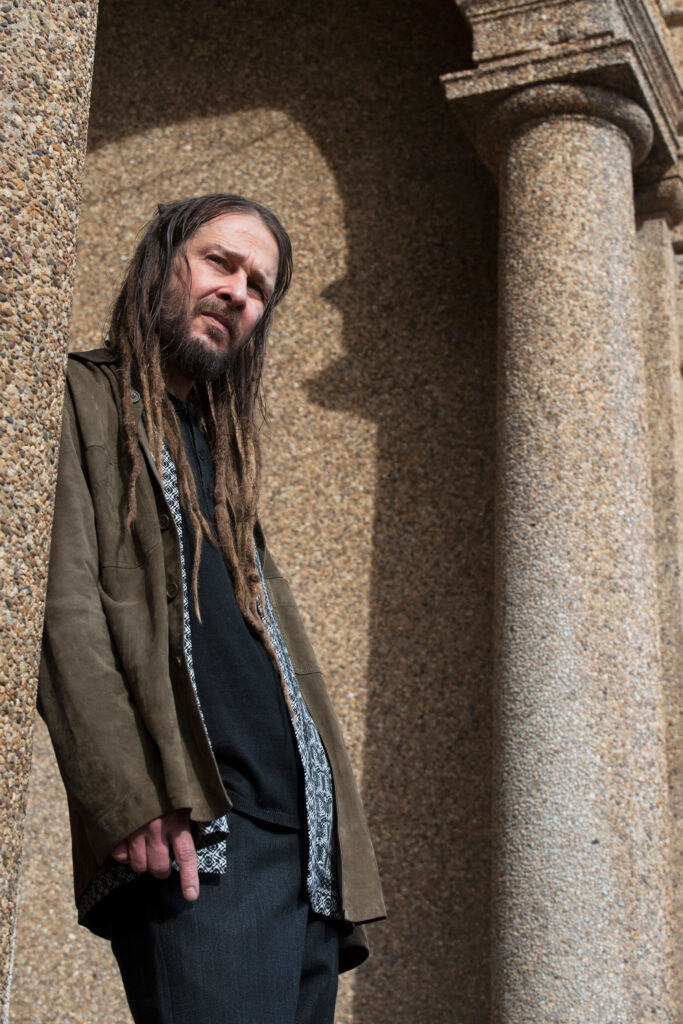 Album je napovedal s singlom in naslovno skladbo, ki je izšla aprila in navdušila z inovativnimi pogledi na koncept liričnega videa in politično umetnost. V isti skladbi najdemo še druga preroška sporočila, kot je "Bodi pameten, kjer dobiš informacije", na skladbi "Be of Knowladge z Nickom Sefakisom (Iya Terra). Med gosti na albumu lahko slišimo tudi udarce bobnov britanskega maestra ritma Horsemana in Style Scotta – leta 2014 umorjenega legendarnega jamajškega bobnarja.
Medtem ko številne instrumentalne skladbe izvaja Chris sam, je povabil tud lokalne glasbenike in jim dal prostor, da pokažejo svoje talente. Rezultat je deset skladb, zgrajenih in dodelanih v umetnikovem domačem studiu v času globalnega zaprtja.
Ta posebna zbirka modrega sklepanja, grenkih opazovanj, besed upanja in premišljenih nasvetov se konča z "Still Living". Riddim, ki prinaša spomine na zlate čase Black Uhuru, je obljuba, da umetnik ne bo nikoli zapustil svojih ljudi in prepričanja.
Album je zmiksal Laurent Tippy Alfred, ki prihaja iz Deviških otokov, Crisis 2.0 je izšel 15. oktobra in je na voljo na vseh digitalnih platformah. Omejena izdaja CD-jev z avtogrami na voljo v Bandcampu.
TRACKLIST
01 – Crisis 2.0
02 – Rights
03 – Not a Fall
04 – Opinion
05 – Be Of Knowledge
06 – Question
07 – Distraction
08 – Long Tongue
09 – Influence
10 – Still Living
Kdo je Christos DC?
Umetnik/producent Christos DC (aka Christopher Vrenios) se je rodil v Washington DCju (ZDA), vzgojili pa so ga starši, ki so peli opero in poučevali glasbo profesionalno. Ime je dobil po grški dediščini. Vzdevek, ki mu ga je dala babica predstavljala prednike, ki so dali ton njegovi glasbeni poti. Christos zelo ceni zvoke, ki prihajajo iz Jamajke in  čast si šteje, da je lahko produciral in snemal z legendarni Sly in Robbie ter Firehouse Crew, The Itals, Augustus Pablom, Sugar Minottom in Don Carlosom. Snemal in pisal glasbo je tudi s svetovno znanim kolektivom Thievery Corporation. Več let je porabil na poti kot njihov kitarist in spremljevalni vokalist. Leta 2008 je izdal svoj prvi samostojni album – Time To Rise. Temu je sledila njegova druga izdaja leta 2011 imenovana Under The Sun, zaradi česar je ustvaril neodvisno založbo Honest Music s sedežem v DC-ju. Njegov tretji album Long Road je izšel na dan Zemlje 2014 in prejel pohvale kritikov. Prvi singel in video Just Talk To Me vključuje tudi Kenyatto Hilla, sina ikone Josepha Hilla iz tria Culture.
Poletna uspešnica leta 2015, Righteous Chant, ga je znova združila z Donom Carlosom. Pesem Heart Of Gold,reggae izvedba klasike Neila Younga, je izšla v drugi polovici istega leta in dosegla vrh več lestvic, še posebno je bila popularna na Nizozemskem.Leta 2017 je Christos izdal Speak The Fire s svojega četrtega albuma z naslovom Tessera. Gre za sodelovanje z Zafayah, enim boljših prihajajočih reggae izvajalcev iz Bolgarije. Singl je dosegel 18. mesto na Reggae World lestvici. Naslednji album – Tessera Dub je reggae dub remiks albuma. Ta kritično hvaljen projekt igra Mad Profesor, Tippy I Alfred ter legendi Sly in Robbie.
Leta 2020 je izdal naslednji album z naslovom Self Evident. Glavni singel I Reserve The Right predstavlja vzhajajočo zvezdo Sao Paula Dada Yute in glasbo Skankin Monks. Album je prejel pohvale kritikov po vsem svetu in še vedno dobiva veliko pozornosti zaradi promocije DJ-jev širom sveta.
Leto 2021 je leto Crisis 2.0, Christosov šesti album se odpre z naslovno skladbo, ki jo spremlja impresiven videoposnetek, ki prikazuje družbeno ozračje Združenih držav v času krize. 
»Glasba je darilo in ko jo delimo, moramo upoštevati, kakšen učinek bo imela na druge. Zato delam pošteno (honest music op.a.) glasbo,« pove Christos.