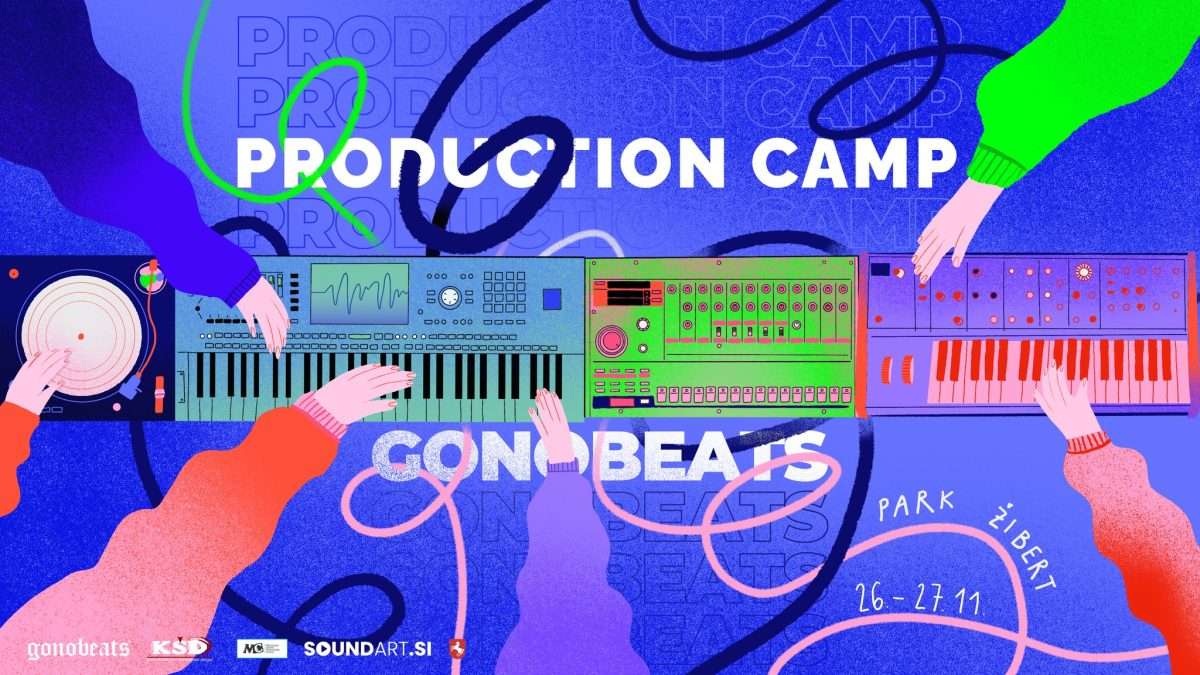 Gonobeats Production camp 2022
[GONOBEATS PRODUCTION CAMP 2022]
 KUD Gonobeats, Mladinski center Dravinjske doline in Klub študentov Dravinjske doline v soboto in nedeljo, 26. in 27. novembra 2022, pripravljamo Production Camp v Parku Žibert (Ljubljana), kjer bomo pripravili pet studiev, vključno z dvema snemalnicama, opremljenimi z vso opremo potrebno za produkcijo glasbe. 
V dveh dneh bomo skupaj ali individualno ustvarjali glasbo s pomočjo dveh mentorjev:
 Pier – polovica dua Roots In Session (specialist drum and bass, reggae, hip hop glasbe) in
 Daniel Grintal AKA Daniel Greenx, Elidan, FKA Dubdiggerz (specialist za techno, house, dubstep, dub, drum and bass glasbe).
Program bo sestavljen iz dnevnega ustvarjanja in večernega poslušanja na Roots In Session soundsystemu – kjer bomo naše izdelke lahko slišali na proper zvočnem sistemu. Production camp je primeren za začetnike in bolj izkušene.
Na voljo za ustvarjanje bodo razni synthi, samplerji in druge komponente – če pa imajo udeleženci doma razne instrumente, je dobrodošlo, da jih prinesejo s seboj.
Poleg same produkcije bomo z delavnicami in predavanji širili tudi svoja znanja o glasbeni teoriji, obdelovanju zvoka in samo trženje in distribucija končnega produkta (komad, EP, LP). Delavnice bodo torej zajele vse korake od začetka in do konca ustvarjanja.
// CENA //
60 EUR – prenočišče + zajtrk ali
91,5 EUR – prenočišče + zajtrk, kosilo, večerja
Prijaviš se na: 
https://forms.gle/ZeVz9mTihSj5M5276
 Prijave zbiramo najkasneje do 22. 11. 2022 do konca dne oziroma do zapolnitve mest.
 Za dodatne informacije in vprašanja piši na gonobeats@gmail.com, ali pokliči: 051301579.